€22,00
DECEPTION ISLAND- Full ten tracks album  by NNHMN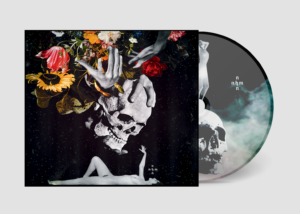 Description
Ten dark electronic tracks that are gonna make you dance:
DECEPTION ISLAND- Full ten tracks album  by NNHMN
– A profound and artistic vision full of existential poetry –
Being forced by life circumstances to release Deception Island split into two EPs in July and November of 2020, now NNHMN have housed the 10 songs in a proper album format. Comprised of 10 tracks in total, the night-infused, synth-driven production is led by the vocals of singer Lee, whose seductive delivery is undeniably entrancing. Tapping into a variety of moods, yet dance floor friendly, we have a stream of Deception Island in full.
DECEPTION ISLAND homes in on their minimal synth approach, with italo disco and darkwave being the main components of the album.
The subject matter of Lee's lyrics range from upbeat to melancholic. Her work covers a range of personal and social issues, including current affairs and social commentary.
They are telling the stories of darkish shades of love, everlasting longing and solitude. They mirror the brutal part of human nature as well.
The cover art, created by Joan Pope, is a piece of art to praise in its own right. Flowers are above a skull, an easy symbol of life and death. Multiple hands caress the objects while down below is a naked woman laying down. She reaches up towards the skull while the skull if it had eyeballs, stares back at the figure. It's simple, odd, yet eye-catching, and the static that lines the cover art makes it seems like it's floating in space.
* you receive separately download code for Deception Island 1 . This way you will get full digital version of the album